Community involvement is a long-standing Mersoft corporate tradition. For more than 20 years, our company and its coworkers have contributed donations and volunteer hours to improve the communities where we live and work. Investment in our communities is a tangible demonstration of Mersoft's commitment to being a good corporate citizen.
Culture
Mersoft culture revolves around excelling in research and development for software solutions and projects. Our engineers are focused on three factors: technology, solutions and services.
Technology
We tackle projects with deliberate methodology. Every platform, programming language, framework, system and tool is at our disposal.
Solutions
Engineering best-in-class solutions for our clients inspires us to push technology beyond its limits to take your business to the next level.
Service
Software engineering is what we do, but it's our services—proactive, flexible and dependable—that distinguish Mersoft from competitors and sustains our business.
ArtsKC
ArtsKC – Regional Arts Council was founded in February 1999. ArtsKC was started as a result of a community-wide planning process facilitated by the Greater Kansas City Community Foundation and supported by the Muriel McBrien Kauffman Foundation. ArtsKC has developed programs and services designed to "unleash the power of the arts." This includes programs for the arts community, the business community, and services to the civic community. Today, we serve Johnson and Wyandotte counties in Kansas, and Jackson, Clay, and Platte counties in Missouri.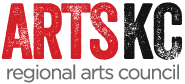 Our Contribution
Hands for Hearts KC
Hands to Hearts began in the Spring of 2009 with the simple goal helping children in need. We began with a handful of volunteers packing backpacks of nutritious food for 150 inner-city children to take home from school on Fridays when there would otherwise be little or no food to nourish them over the weekends. The program grew quickly as we partnered with Harvesters BackSnack Program distributing 450 backpacks each week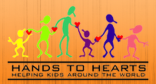 Our Contribution
Mersoft and its employees participate in the BackSnacksactivity. On a weekly basis, we provide drivers and helping hands to deliver hundreds of food packages to local needy kids.
BSA – Heart of America Council
The Boy Scouts of America (BSA), was incorporated on February 8, 1910, and chartered by congress in 1916. Its purpose is to provide for boys and young adults an effective educational program designed to build desirable qualities of character, to train in the responsibilities of participating citizenship and to develop in them personal fitness. Community groups such as religious, educational, civic, fraternal, business, labor, governmental bodies, corporations, professional associations, and groups of citizens who have compatible goals and utilize the program provided accomplish the purpose by the Boy Scouts of America on the local level.

Our Contribution
Mersoft participants in the annual Patron Lunch by sponsoring a table. Several Mersoft employees volunteer their time and talents in leadership positions, overnights, and summer camps.
Blue Valley CAPS
Blue Valley Schools' Center for Advanced Professional Studies (CAPS) is a nationally recognized, innovative high school program. Students fast forward into their future and are fully immersed in a professional culture, solving real world problems, using industry standard tools and are mentored by actual employers, all while receiving high school and college credit. CAPS is an example of how business, community and public education can partner to produce personalized learning experiences that educate the workforce of tomorrow, especially in high skill, high demand jobs.

Our Contribution
Mersoft, as a Business Partner, has participated in several workshops, learning discussions, and lead field trips to business sites including the Global Business Pitch event, Mobile Application Technology, and Business & Technology In Action.