The Mersoft
Client SDK

enables you to quickly add immersive communication features to your Android, iOS, web, smart TV and set-top box applications. Mobile SDK for Android and iOS

Javascript SDK to get web apps up and running fast

Build apps for set-top boxes and smart TVs too!
Easy-to-use reference apps give you a clear path to launch

Expert professional services for help when you need it
Video
Low-latency live-streaming WebRTC Video
Video
Integrate low latency live streaming video with WebRTC for your apps.  Video conferencing, personal broadcasting, security camera streaming and more.
Audio
Versatile multi-protocol with SIP and PSTN integration.
Audio
Audio using WebRTC and ready to integrate with VoIP, cameras and SIP endpoints.
Sharing
Collaborate with co-browsing and media sharing.
Sharing
Build a diverse array of apps from shared media viewing to telemedicine.  The opportunities are endless.
Messaging
SMS and email connectivity
Messaging
Enable chat functions, text between your app and cell phones.  Perfect for offline notifications and when email is needed.
Contact List
Mersoft eContactShare integration
Contact List
Integrate Mersoft's powerful eContactShare application for contact lists and presence or integrate your own solution.
Data Channel
Pass data, control features and cameras
Data Channel
Use a WebRTC data channel to pass data among clients, control application features or control cameras (i.e. pan/tilt/zoom).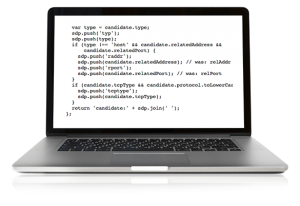 Want to see it in action?